This Site is Compatible to Smart Phones & Tablet Computers.

Inforcom Technologies offers Social Media presence management. The Responsive site remains in the center
December 02nd 2015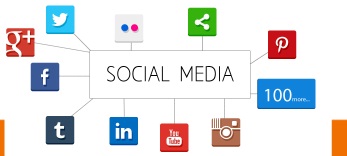 Inforcom as a part of their service basket offers Social Media presence management. This service is essential in the current times of Social Media communication. We keep the website of the company in the center. Any new, advertisement, announcement etc. must be updated on the web site of a company. This has to be first and mandatory place of the such information. We design and develop Responsive website. All the information is initially uploaded to the company website. The next step is to generate and management the social media presence. We have in house developed tools to distribute information to social media sites. The service offers designing of creative for specific News, Festivals & Events and Advertisements. The same is pushed and maintained with scheduling. A company can select the social media sites to be present on. The general sites followed are Facebook, Twitter, Linked In, Google+, Instagram, Pinterest etc.
Copyrights@2014.