This Site is Compatible to Smart Phones & Tablet Computers.

Inforcom develops data migration approach for CROs and Validation scripts.
June 30th 2015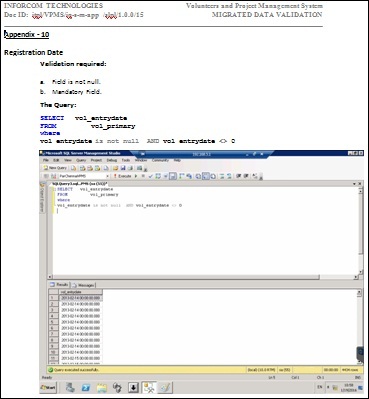 Inforcom Technologies, India provides software solutions to CROs across India. Over 45 CROs locations, which is almost all the authorised centers by Govt. of India. CROs maintain volunteers database. These are the volunteers who participate in the BA/BE studies. These data needs to be validated if migrated from one platform to other. Inforcom offering their volunteers management application VPMS, needs to provide validation scripts for data from the front end that is the entry forms as well as the backend that is data migration by database query process. The process designed and developed uses the vpms forms. The data to be migrated is loaded by a query to the form. Further on submitting the same it passes through the data verification and validation steps. Thus the data get validated and enters the system. Further the migrated data in the database is also re-validated with the scripts which confirms the rules of the data field under consideration. The script tests the data row by row for a column and check the quality with respect to the count of the data in transition. The records are saved with screen shots and are presented with the validation document. Do contact us for any such requirements.
Copyrights@2014.