This Site is Compatible to Smart Phones & Tablet Computers.

Data Migration for Volunteers Database at Chennai CRO in VPMS - Validated and Audited
December 03rd 2015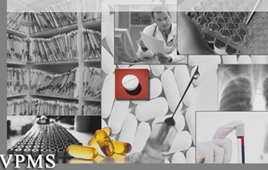 Inforcom Tech offers volunteers database management application for CRO studies on healthy volunteers. The application VPMS – Volunteers and Project Management System is a .Net base browser enabled application to manage the volunteers and project status at CROs. The Chennai, south India based multinational CRO has installed VPMS to manage their projects and volunteers in accordance with CFR-11 compliance. The previous application used for this purpose was discontinued. The data migration as an issue, as it was a sizable lot. The data migration also had to be validated in compliance with standard. Inforcom offered the migration process as well as the migration script in compliance with the USFDA CFR-11 standard. The migration was successful as well as the validation script was run with documentation. The CRO later has gone through the audits from the international agencies.
Copyrights@2014.