This Site is Compatible to Smart Phones & Tablet Computers.

11th installation in India - CRO Volunteers management: VPMS - in Chennai
August 28th 2015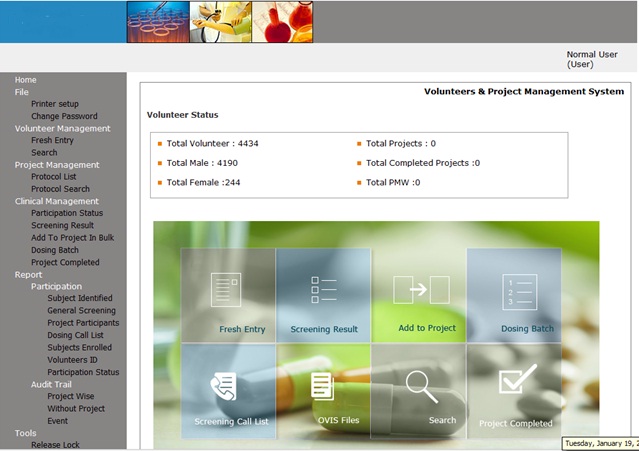 Inforcom`s software application for Volunteers Data Management - Volunteers databank - VPMS, find yet another home in south India. Chennai CRO has ordered an installation of VPMS. The USA based CRO is a prestigious CRO following USFDA CFR11 compliance. VPMS shall replace the existing volunteers management application. We shall also be handling the data migration. The data migrated shall be validated by the scripts developed at Inforcom Tech. The application is having a new interface for easy and smooth feel. The forms and features are in compliance with CFR11 standard with data entry verification and having strict challenge & response cases. The application has registration module with personal details, photograph, finger print and demographic details. The clinical module offers screening features with result capturing, dosing batch building, ADR reporting with withdrawal or dropout options. Ambulatory details can also be captured. Audit trails and various Reports for CRO make VPMS an essential application for CROs for daily use as well as audits requirement.
Copyrights@2014.