This Site is Compatible to Smart Phones & Tablet Computers.

#Inforcom to offer #Credit Societies the solution for #RemoteData entry with #centralized #DataStorage for #Legal Matters.
January 24th 2018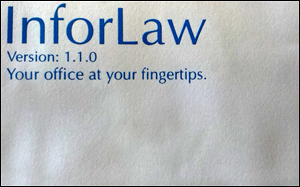 #Inforcom Tech offers solution in the field of #Law for #OfficeManagement as well as data management. Inforcom has designed and developed #Advocates #OfficeManagement application called #InforLaw. Considering the #DataPrivacy concerns, this is designed on #ClientServer architecture.
Inforcom shall offer a #CreditSociety, a solution with a combination of client - server technology for data entry and a #cloud based solution for #Remote #DataIntegration and #centralized reporting. The user friendly data entry is an essential requirement. We shall offer the same via out existing offline product InforLaw. Further the requirement of centralized data for reporting and #archiving shall be offered through our web based solution site #InforLaw.com
Copyrights@2014.