#Inforlaw - Advocates Office Management Application installation at 6 Ahmedabad Law offices in Q4
April 09th 2018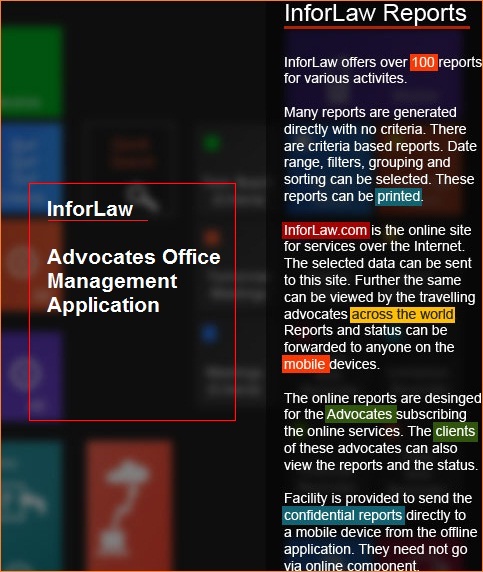 #Inforcom Tech offers #InforLaw - The advocates Office Management Application. InforLaw is a simple offline application , keeping the #DataSafe at the premises of an advocate. Client details and other confidentiality is maintained using InforLaw as the critical data resides locally and not on cloud server - #NoPrivateDataOnCloud
However, the sharable data is on inforlaw.com platform. This offer flexibility to the remote offices and connectivity between the office - clients or office - residence or office - travelling Advocates.
Various version available for the specific needs of the Advocate office for Client Briefs, Board Managements, Finance Cycle, Reminder, Correspondence etc.
The Mobile version offer real time status update and status information to all. InforLaw - Light is the good place to start !
#LawSoftware, # LawOfficeSoftware, #InforLaw, #AttoneyOfficeSoftware. #LawyerDataManagement