#OVIS marches on - 1.5+ Million #ADRs Averted ! 2.7+ Million #Volunteers flagged for #RiskFree Studies
March 19th 2019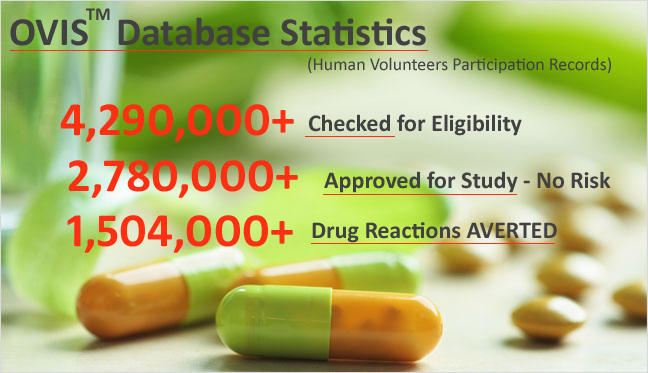 OVIS (Online Volunteers Information System) - the Volunteers Cross Participation Tracking System in India , designed and developed by Inforcom Technologies is now in 18 cities and 10 states of the country - a national service.
Human Volunteers appearing for Clinical Studies are filtered by OVIS. The system in use by nearly 60 CRO facilities across India, has flagged over 2.7 Million volunteers as risk free. The studies are made risk free.

Over 1.5 Million volunteers were flagged not eligible and thus averting the possible Adverse Drug Reaction (ADR). This safe guards the human volunteer against the overdose of drugs.

Sponsors get authentic results as the volunteers are not carrying double concentration.

OVIS is a validated SaaS with features in compliance with USFDA CFR11 guidelines.

#OVIS #ClinicalResearch #CRO #LifeScience #ClinicalStudy #HumanVolunteers #CleanVolunteers #LowRiskStudies #RiskFreeStudies #CrossParticipation #PhaseI #PhaseIII #EarlyStage #DrugTesting #ScreeningEligibility #DosingEligibility #RiskMitigation #HealthyVolunteers #LowCostStudies #SafeStudies #ADR #SADR #AvoidADR #DrugConcentration #RealTimeStatus #USFDA #CFR11 #BA #BE #PKStudies